One of my favorite subreddits is called r/interestingasbleep, bleep being the f-bomb. Sometimes people upload such fascinating GIFs, images, and videos. I always save my favorites, and now I'm sharing those saved favorites with all of you. Well, 11 of them at least. If you love 'em and are as fascinated by them as much as I am, I'll share the rest for sure!
1 – A clock made out of clocks.
2 – You know you're a badass when you carry a holstered attack dog.
Source via user SeriesOfAdjectives.
3 – Soccer player accidentally spits out gum, but manages to get it back in his mouth before it hits the ground.
4 – Hidden street art.
Source via user howaboutthatgod.
5 – A paper wizard.
6 – Spraying Insulator Foam
7 – Pointillism, using markers on a whiteboard
8 – True teamwork and planning make amazing things happen.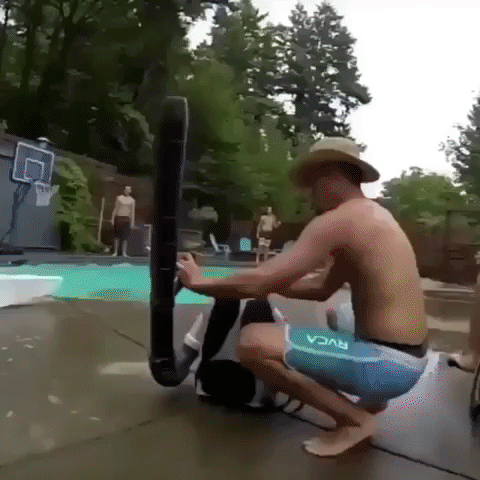 Source via user tdtoan168.
9 – A bottle of degreaser leaked and got underneath the label.
Source via user PR3DA7oR.
10 – James Randi is a leader in the skeptical community who has been debunking paranormal and supernatural claims for most of his life.
11 – A self-portrait while looking in a mirror.
12 – Painting a Story.
13 – The process of making a baseball.
14 – Steam train passing by a coal mine in China and igniting particles in the air.
15 – Surfing without waves, floating above the water
This world, and the people in it, are beyond fascinating. And I'd say these posts pretty much prove just that.
Single Dad Laughing